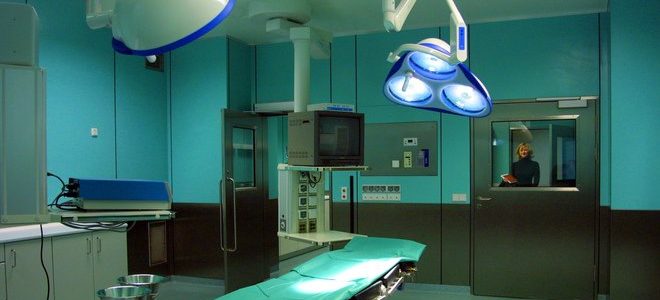 Think You're Immune to Cyber Crime Because You're Small? Think Again!
Do you believe your healthcare practice isn't appealing to a cyber criminal because of your small size, lack of revenue, or maybe because you're just a drop in the vast bucket of healthcare practices?
You are dead wrong. You are actually more appealing to cyber criminals because they know as a smaller practice, you are probably less secure.
A poll by KPMG showed that over 200 healthcare providers were polled and found that four out of five providers had been hacked. 44% of healthcare organizations have been attacked 1-50 times while 38% have been attacked between 50-350 times in the last year. 13% were attacked more than 350 times.
These cyber criminals are going after smaller healthcare practices with full force and the consequences are dire. If a cyber criminal is successful in attacking your network, you will have violated the Health Insurance Portability and Accountability Act (HIPPA), lose all trust from your patients, or even worse, you could lose a life and your entire practice. You are not immune to these consequences if your healthcare practice is small.
Out of all the industries that exist, the healthcare industry is probably one of the most complicated to get a handle on their cyber-security. Many healthcare practices have been holding onto old practices, and with the ever-evolving landscape in cyber-security, if you're not staying up-to-date, you are opening yourself to these attacks. For many, the idea of tackling this is too much. Instead of being so overwhelmed by all the ways a hacker could breach your network, take that time to reach out to the professionals who will help manage your cyber-security.
According to the American Medical News, a five physician practice named Phoenix Cardiac Surgery was fined and penalized after it was found that they had a host of problems amongst their cyber security and were negligent in fixing these problems.
The practice 'failed to implement adequate policies and procedures to protect patient information; failed to document that it trained employees on HIPAA Privacy and Security Rules; failed to identify a security official within the practice and conduct a risk analysis; and failed to obtain any business associate agreements for its Internet-based email and scheduling services.'
In the end, Phoenix Cardiac Surgery had to pay over $100,000. Leon Rodriguez, director of the Health and Human Services of The Office for Civil Rights stated,
We hope that health care providers pay careful attention to this resolution agreement and understand that the HIPAA Privacy and Security Rules have been in place for many years, and OCR expects full compliance no matter the size of a covered entity.
Once a healthcare facility has violated HIPPA privacy laws, HIPPA will continue to audit the practice. That means that they have eagle eyes and are looking for other violations. It does not help anyone to ignore your cyber-security issues.
How can Axiom Cyber Solutions help your healthcare practice?
Axiom Cyber Solutions is offering Managed Cyber-Security Protection for Small Business starting as low as $199 per month. We realize that most small businesses do not have a dedicated IT team and business owners may be handling their cyber security matters on their own.
Let us take over and provide you with peace of mind. Axiom will provide your business a firewall and manage it so you don't have to worry about securing your business. We will assess the security risks for your business and will help implement the right cyber security service for your business.
Axiom's solutions come in different sizes and all our solutions are designed to deal with the attack vectors of today while being adaptive and flexible enough to continue to secure your network for years to come. For more information, check out our website at axiomcyber.com or give us a call us at (800) 519-5070. #FightBackWithAxiom