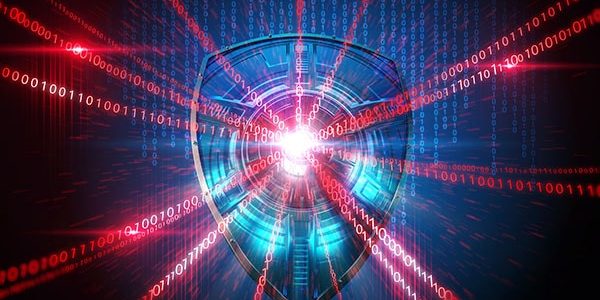 You wouldn't necessary think this, but a cannabis business holds a treasure trove of information bad actors are anxious to steal. Because the industry is in its infancy, hackers are very attracted to it, hoping cybersecurity isn't even on your radar. If they get in, they will sell your data on the dark web, encrypt it for ransomware, or even worse, provide it to your competitor down the street.
Consider this: At a minimum, your business holds a customer's personal, and perhaps, their medical information. This includes their date of birth, driver's license number, SSN, credit card number and medical information.
Add to the fact you are bound by at least two regulations, HIPPA if you are a medical marijuana establishment and PCI-DSS if your business accepts credit cards.
This blog will focus on ways to protect that data and keep your business going and growing!
Five Proactive Measures to Protect Your Business
Use an airtight Point of Sale (POS) system.
Make sure your POS network offers end-to-end encryption for credit card transactions. In addition, call your provider and review how your customer's data is protected, where it is stored and how you will be alerted if critical updates are needed on the system. If there isn't a systematic process to their offering, switch POS providers as soon as you can.
Establish a system integration plan.
Your business may have several apps such as QuickBooks and BigCommerce that you want to sync on a real-time basis with your POS system. While this makes great business sense, you may be leaving gaps for cybercrimes to happen. This is where a good cybersecurity audit comes in to measure your vulnerabilities and fix them before they become problematic.
Keep employees out of data silos they don't need to do their jobs.
Establishing who can access your data and at what level is vital to making sure one of your own doesn't accidently open the gate to a hacker.
Make sure your operating systems, applications and anti-virus software is up to date.
This is the number one method cybercriminals get into your system.
Outsource cybersecurity.
Look for a firm that has the following capabilities:

Security Operations Center that can continuously monitor your network
Security Information and Event Management analytical tool that provides real-time analysis of security alerts generated by applications and network hardware
User and Entity Behavior Analytics models to identifies typical and atypical behavior of humans and machines within a network.
About Axiom Cyber Solutions
We can provide your cannabis business with a holistic solution that is nearly impenetrable, using all the tools and techniques listed above. We will monitor your organization around the clock and make hundreds system updates per day to keep hackers out. Contact us today for more information!