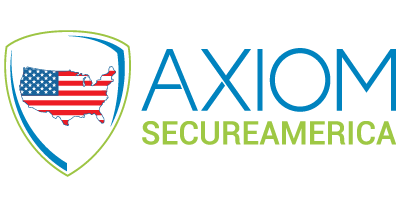 You'd have to have had your head stuck in the sand for the past year to not notice the amount of cyber-security breaches that are occurring. The cyber-security industry is growing and attacks are at an all-time high.
Quick Statistics:
-Currently, 60% of all targeted attacks struck small and medium sized organizations (Symantec).
-For most of these businesses, it took 170 days to detect a malicious or criminal attack (Ponemon).
-60% of businesses close within six months of experiencing a cyber breach (National Cyber Security Alliance).
So why do so many businesses continue to ignore their cyber-security?
For most, it comes down to their budget. Many employees in small businesses wear several 'hats' and are involved with numerous departments at their job. If most small businesses can't hire an IT staff, it's safe to say that a cyber-security professional is definitely out of the question. For many of these businesses, they haven't even thought about an incident response plan for these attacks. These businesses don't know what they'll do, who they'll contact, or how they'll tell their customers when it happens to them.
Axiom Cyber Solutions wants to help keep you and your business secure. For $199 a month, Axiom will manage your business' cyber-security. We believe the benefits to managed cyber-security is well worth it, in order to keep your business and clients safe and secure.
Here are 4 major benefits to managed cyber-security.

1. Protecting your business means protecting your data: All businesses should have anti-virus software but in the world of ever evolving cyber threats, it simply is not enough to only have anti-virus software. Each Axiom managed cyber-security package comes with: An Axiom Sentry Firewall managed by Cyber-Security Experts, Automatic Firmware & Security Updates, Threat Detection, Threat Prevention, Real-time Alerting & Monitoring, Denial of Service Protection, Advanced Ransomware Protection, Monthly Reporting and 24/7 Support
2. By spending $199 a month, you have the peace of mind that your network is being monitored with state of the art equipment. With our real time alerting, you will not have to wait 170 days to discover your network has been maliciously attacked. Leave it to our experts to help keep you secure.
3. If your business is protected, your organization's reputation will not be hurt. One negative story about your business in the news will scare potential clients and your current clients. No one wants to do business with a company who doesn't care about their clients and by having managed cyber-security, you are protecting your client's most valuable data.
4. Do you want to have to report to the FTC daily? Save yourself from being hit with fines and audits, otherwise the FTC can fine a company that has not sufficiently protected their data against a breach. The FTC will require a company to undergo 20 years of security audits if they are found negligent. Having firewalls and intrusion detection mechanisms in place to prohibit cyber criminals from gaining access to your network is key to avoiding the potential fallout you'll have to deal with.
How can we help your small business?
Axiom Cyber Solutions is offering Cyber-Security Protection for Small Business starting as low as $199 per month. We realize that most small businesses do not have a dedicated IT team and business owners may be handling their cyber security matters on their own. Let us take over and provide you with peace of mind. Axiom will provide your business a firewall and manage it so you don't have to worry about securing your business. We will assess the security risks for your business and will help implement the right cyber security service for your business.
Axiom's solutions come in different sizes and all our solutions are designed to deal with the attack vectors of today while being adaptive and flexible enough to continue to secure your network for years to come. For more information, check out our website at axiomcyber.com or give us a call us at (800) 519-5070. #FightBackWithAxiom