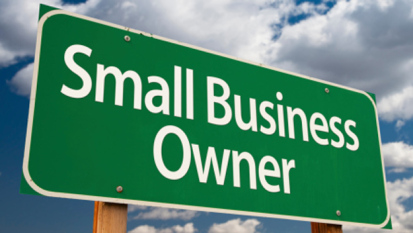 5 Cybersecurity Obstacles Small Businesses Face
I have spoken to hundreds of small business owners and general managers over the last few months about cybersecurity. Many present one or more of the following five reasons as to why they don't have data protection in place.
Ultimately, they don't think their data is worth stealing.
Ironically, this is exactly the attitude most bad actors hope for. With systems that are minimally secure, cybercriminals can have a heyday with your company bank accounts, confidential employee information and customer files. Roughly 50% of all small businesses who suffer a cyberattack go out of business within six months. We don't want you to be one of them.
Let's look at these hinderances and discover ways to overcome them.
Five Most Common Stumbling Blocks to Cybersecurity
"We have no money."
Small or large, this is the number one hindrance I see moving forward. Most decision makers think cybersecurity solutions cost hundreds of thousands of dollars per year. They already set in mental motion either severe budget cuts in other areas or an unbudgeted approval by management needs to occur. Neither position is attractive, so nothing happens.
Cybersecurity doesn't have to be expensive. Our SecureAmerica solution starts at $299 per month – giving your business the protection it needs 24/7!
"We backup our data regularly, so there's no risk."
Really? How regularly – every transaction, once a day or a few times per month? Regular backups will allow your business to limp along after you install new operating systems, applications and put new passcodes on everything. This can take days, if not weeks to complete.
But the fact is, your data has been stolen and encrypted. Depending on the number of records and sensitivity of that information, you may have to pay ransomware to get the records back, which will also impact your budget.
Our solution monitors your network for any vulnerabilities, phishing or scraping attempts, and stops ransomware attempts before they happen.
"We have malware protection on each device, so we're covered."
While this is certainly important, it isn't enough. Bad actors are smart and constantly trying to find ways to enter your system. In addition, many of them roam around your servers for days or months before they retrieve anything, which makes your systems all that more vulnerable. Malware protection is a piece, but it isn't the entire solution.
We offer complete protection of your entire network, down to the device level.
"We're too small to be hacked."
87% of small businesses don't think they will ever be hacked, yet 50% of them are. No one is too small. If you have a business that interacts with clients, vendors and employees, you can be a victim.
Bottom line: Every business needs cybersecurity.
"Our IT guy is handling our cyber protection."
Is he really? How much has he been trained on cybersecurity? How will he be able to detect a breach? How soon can he detect it? These are the hard questions you should be asking. IT "guys" are good at installing and managing your systems, but without the proper tools, they can be in the dark about a data breach as much as you are.
Axiom Cyber Solutions Has You Covered
Our SecureAmerica Threat Defense Platform takes in multiple open and closed source threat feeds daily. It is built on Artificial Intelligence and Machine Learning to not only parse the latest threats but predict future ones as well.
With a low monthly subscription cost, you can have a complete cybersecurity package. Give us a call at (800) 519-5070 or send an email to [email protected] for more information.