Law Firms : Beware of Cyber Criminals
"There are two types of law firms: those that know they've been hacked and those that do not", according to Vincent Polley, attorney for the American Bar Association.
What an incredibly powerful statement considering the fallout of cyber attacks amongst businesses these days. The numbers of cyber crimes have only increased for those working in the healthcare and financial field, but due to reluctance from many law firms to report cyber crimes, we do not know if the same can be said for law firms.
1 in 4 law firms are victims of a data breach according to a 2015 study done by the American Bar Association.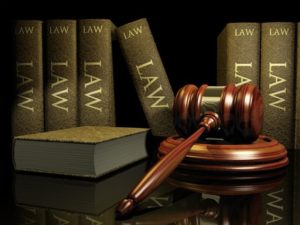 Many law firms view cyber breaches as something to be ashamed of and many lawyers are hesitant to openly admit to their clients that they have become victims of a data breach. As hard as it may be to report these things, law firms need to report cyber breaches when they happen. A 2015 study by Citigroup's cyberintelligence unit reported that,
"Due to the reluctance of most law firms to publicly discuss cyber intrusions and the lack of data breach reporting requirements in general in the legal industry, it is not possible to determine whether cyberattacks against law firms are on the rise." The report when on to say that law firms are very appealing to cyber criminals, considering the incredibly confidential data on corporate deals and business strategies. These days, data = money, so it comes as no surprise that cyber criminals are after this data.
Earlier this year, there were reports of fraud related to law firms in where a hacker intercepted important instructions between the closing attorney and the buyer's agent. The hacker sent out entirely different instructions on the wiring of the money. Unbeknownst to the victims, they then wired their money straight into the hacker's account. These types of scams are only continuing.
The fallout from a data breach for a law firm can be huge. Not only does it become a huge legal liability, a law firm may even be sued depending on what kind of data was released. If a law firm ignores their cybersecurity issues and refuses to take proactive measures, they can be subject to fines by the FTC.
A law firm could also lose their reputation, as well as the trust their customers and clients have given them. The amount of confidential information that people entrust their lawyers with is insurmountable. Class action lawsuits will follow. The time and money dealing with a cyber security data breach is a huge headache of inconvenience and there's no guarantee that a law firm will even be able to continue to stay open.
Law firms, no matter the size, must take their cyber security seriously. By getting into the mind of a hacker and mapping out vulnerabilities in your network, you will be taking the necessary proactive steps to protect yourself and your business from cyber criminals. Taking steps to protect your business will make the difference in whether or not a law firms is successfully attacked.
Axiom Cyber Solutions is offering Managed Cyber-Security Protection for Small Business starting as low as $199 per month. We realize that most small businesses do not have a dedicated IT team and business owners may be handling their cyber security matters on their own. Let us take over and provide you with peace of mind. Axiom will provide your business a firewall and manage it so you don't have to worry about securing your business. We will assess the security risks for your business and will help implement the right cyber security service for your business.
Axiom's solutions come in different sizes and all our solutions are designed to deal with the attack vectors of today while being adaptive and flexible enough to continue to secure your network for years to come. For more information, check out our website at axiomcyber.com or give us a call us at (800) 519-5070. #FightBackWithAxiom