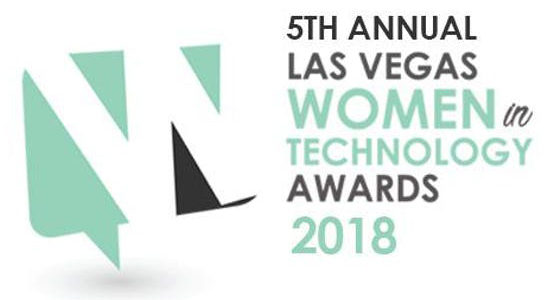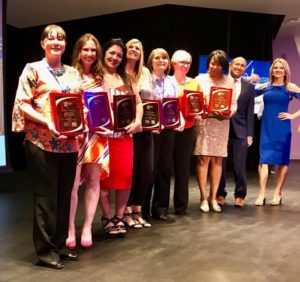 On Saturday, April 28th, President of Axiom Cyber Solutions, Shannon Wilkinson (far left), was selected as the 2018 Las Vegas Women in Technology – Cybersecurity award winner.
"I am incredibly honored to receive the inaugural Las Vegas Women in Technology for Cybersecurity award. Three years ago, I started Axiom Cyber Solutions with the best business partner I could ask for, my husband, Troy. I also want to thank my parents for always supporting me and not batting an eye when I told them that I wanted to run off to join a United Nations peacekeeping mission after I graduated from UNLV. Lastly, I'd like to dedicate the award to the future of technology – our three young daughters who have already started showing an extreme interest in technology and thank the community for their support of education for girls in technology," said Shannon Wilkinson.
The Las Vegas Women in Technology Awards recognizes the women working in and changing the face of the technology community in Las Vegas
As President of the Las Vegas Women in Technology award program from the Las Vegas Community Tech fund I want to personally congratulate you on your award!  The technology community of Southern Nevada "has spoken" and they choose you for all your hard work, progress and great achievements in technology.

Lori Nguyen, Las Vegas Women in Technology Awards
The Las Vegas Women in Technology Awards accepts nominations from the community for for the following categories:
Technology Woman of the Year
Technology Woman Entrepreneur
Technology Woman for Community Service
Technology Woman Mentor
Technology Woman Rising Star
Technology Woman for Gaming & Hospitality (New 2018)
Technology Woman for Cybersecurity (New 2018)
In addition to honoring professional women, the awards also recognizes outstanding local students in coordination with the National Center for Women & Information Technology (NCWIT) for Aspirations in Computing, Collegiate, and Educator awards.