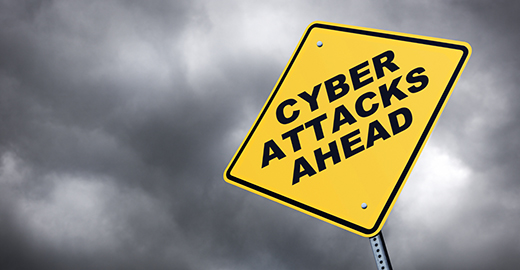 Kangamoo Indoor Playground Faced Hacker Attack On Opening Day, Reinforcing Risk to Small Businesses
Las Vegas—When Kangamoo Indoor Playground opened for business recently, one of the last things owners Mimi and Shawn Wachter expected to face on opening day was a cyber attack.  But after having their network online for just a couple of hours, the small business was targeted by hackers looking to access sensitive customer information.
"We're a small, independent indoor playground—we didn't expect to face an attempted data breach ever, let alone just hours after opening our doors to the public," said Mimi.  "You hear about this kind of thing happening to large corporations with millions of customers; it was really off our radar that a tiny, new business like ours would be targeted."
Fortunately for the Wachters, they had enlisted Axiom Cyber Solutions' services prior to opening, so the attack was detected by Axiom and thwarted.
"Small business owners think they're immune to these types of attacks—the perception is that hackers only target systems with millions of people's personal information, but it doesn't work that way," said Troy Wilkinson, CEO of Axiom Cyber Solutions.  "Hackers don't see company names—they see numbers, and they don't discriminate.  Kangamoo wasn't a name to these attackers, it was merely a potential goldmine of sensitive customer information."
Wilkinson, who runs Axiom Cyber Solutions with his wife Shannon Wilkinson, said that 60 percent of businesses close within six months of experiencing a cyber breach.
"Most small businesses don't have an IT department, let alone a cyber security pro," said Shannon, President of Axiom Cyber Solutions.  "The average cost of a data breach to a business is $36,000, which is absolutely devastating to many small businesses."
The Wachters said they were sold on Axiom's services after talking with them while Kangamoo Indoor Playground was under construction.
"Axiom was incredibly affordable for us, and easy to set up with our network," said Mimi.  "After weighing the risk of what a breach could cost our business and wanting to protect our customers as best as possible, it was a no-brainer to secure our network.  We really didn't expect our modest investment to pay off so quickly!"
Shannon adds that recent data shows that 71% of hacks targeted small businesses.
"Small businesses don't think they will be targeted, and they don't think they can afford protection, and that's why we founded Axiom," said Shannon.  "In our one year of business, our system has prevented hundreds of attacks on small businesses and kept thousand's of people's sensitive information safe."
Kangamoo Indoor Playground's customers, of course, are among them.
"It was terrifying to think of what we would have gone through that first day if we hadn't had Axiom protecting our network," said Mimi.  "To think of having to announce to customers that their information had been compromised a couple hours after visiting us for the first time—who would have trusted us again?  Imagine if we had to close our doors just as we were getting them opened!  We couldn't be more grateful to Axiom for protecting our business and our customers—we'll never be without this service."
Axiom Cyber Solutions
Axiom Cyber Solutions is a Las Vegas-based cyber security company responsible for some of the most unique and most capable security appliances on the market. Axiom has a proprietary Denial of Service mitigation algorithm and currently produces the world's most powerful DDoS mitigation appliance. Axiom also has a proprietary ransomware algorithm built into every device they produce that can stop nearly 100 percent of ransomware infections. Axiom focuses mainly on providing a low cost monthly subscription to small businesses that includes a $3,000 firewall at no upfront cost. Axiom then manages, monitors and updates that firewall for the business at a cost of under $200 per month.  For more information, visit www.axiomcyber.com