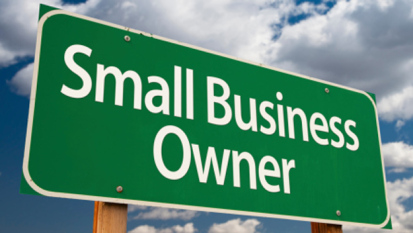 Do you have a firewall at your business? Did you know that your firewall was obsolete the day you installed it? A startling statement to many… but unless you have an expert managing your security updates on a daily basis, your business is not protected against today's threats. Think of your firewall like your antivirus. If you install it and just leave it running without updating the definitions, you are vulnerable to any new threats.
Cyber-criminals are constantly evolving and finding new ways to exploit vulnerabilities such as default username/password combinations, known security holes, and outdated security definitions. And when a new security hole is announced to the world, the bad guys race to exploit the vulnerability before organizations install updates and unfortunately, major vendors keep discovering and patching serious vulnerabilities.
Firewall management is time-intensive and requires security expertise. Firewall patches are not easy to install and require a backup in case the patch fails. Plus most firewalls require a reboot of the devices which means the business is taken offline during the update. Given these difficulties, many businesses schedule quarterly or less updates for their firewalls which leave the business open to attack through known vulnerabilities for long periods of time.
The absence of a firewall or an improperly configured firewall is a major factor in many data breaches. A robust firewall is the imperative first line of defense against intrusions and other threats for all business network. So how does a small business without an IT department much less a cyber-security expert get protected? The answer: A Managed Firewall.
A Managed Firewall is a firewall that is monitored, managed, and kept up-to-date by cybersecurity experts.
Managed firewalls offer several benefits such as:
Reduce resource costs -The average salary for a cybersecurity expert is $80-120,000 per year
Security compliance – The business will have the protection requirements to ensure PCI DSS, FFIEC/GLBA, SOX, HIPAA, etc regulations
No licensing costs – The cost is fixed month to month so you can budget accordingly and not get hit with license renewal fees after a year
Reporting – Unless you log into your firewall, you probably don't know what it is doing. Managed firewall services typically offer some type of threat analysis reporting
How Can We Help?
Axiom Cyber Solutions strives to make managed cybersecurity affordable to small businesses that may not have a large IT budget. Starting at just $199 per month, with no long term obligation, Axiom Cyber Solutions provides a fully configured enterprise class next generation firewall (NGFW) that is plug & play to the business and begins to monitor, manage, and update the firewall as soon as it comes online. Let our cybersecurity experts secure your business against today's threats and those of tomorrow.